Recently I had the pleasure to work with a wonderful and loving mom, Christine, to create some wall portraits of her autistic son Vlad and his support dog Neville. Vlad and Neville just celebrated one year together, and Neville has enriched both of their lives so much! Neville not only keeps Vlad safe, but is also a perfect play mate and best friend. I will let the photographs speak for themselves and tell the story of this boy and his dog. I enjoyed creating these photographs so much, knowing how much they mean to his mom.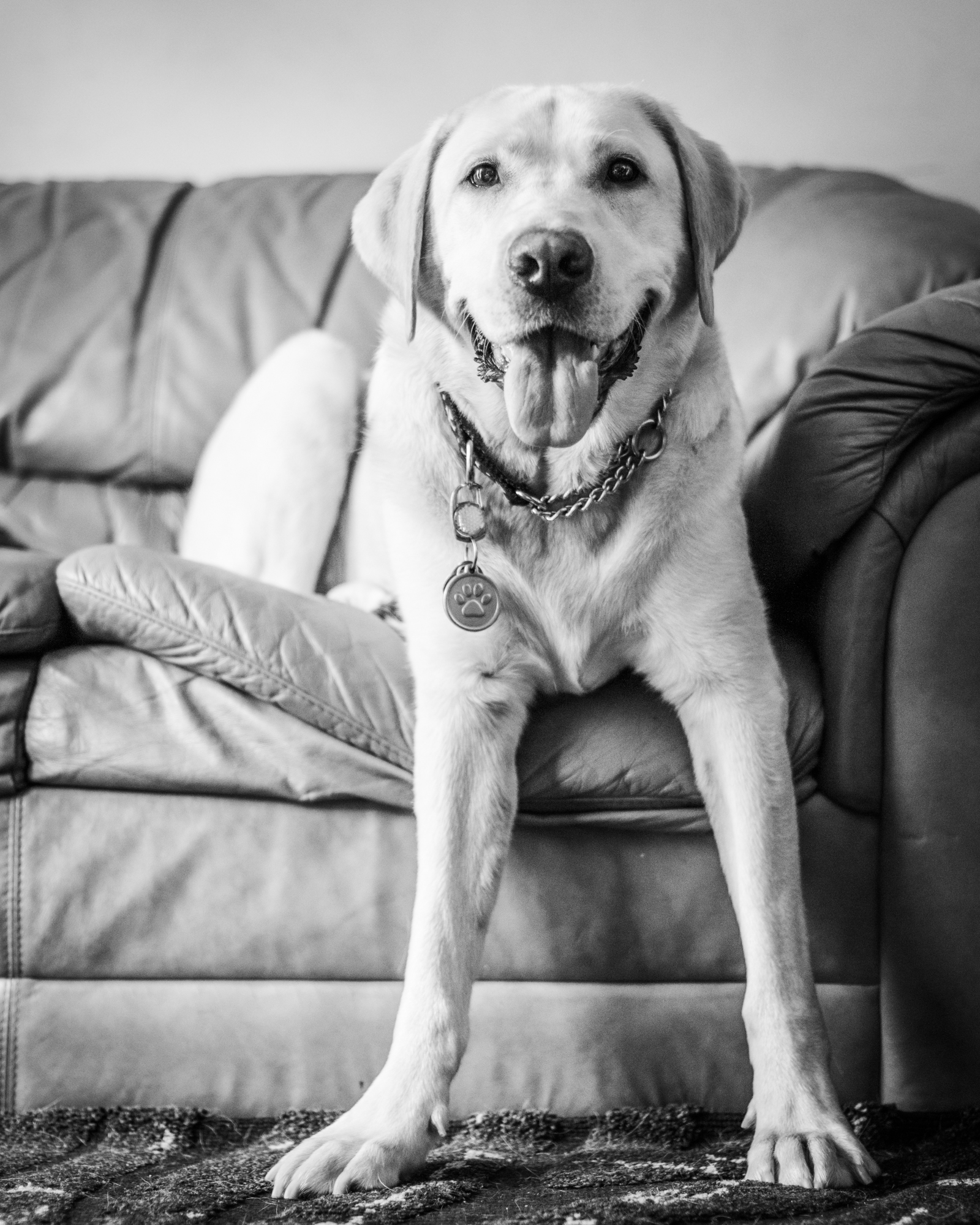 Something pretty awesome also happened during our portrait session. Vlad loves to take pictures, and while I was wearing my camera strap around my neck, a few times he snuck under the neck strap to look through the camera himself, while I was still wearing it. He's such a funny and sweet kiddo! At the end, I let him take lots of pictures - most of which were of the TV screen, which was playing Shrek - one of his favourite movies.
When his mom came in for her reveal and order appointment, I dug up an old digital camera I had lying around and gave it to her. I think he found it really neat to have a viewfinder, which he doesn't usually have when he takes pictures with his mom's phone. I think it allows him to focus on one thing while limiting the distractions of the rest of the world for a moment. That is actually exactly what I find so calming about photography - giving your mind a break from anything else, and really focusing on one scene at a time. She tells me that he's been using his new camera lots and she keeps having to replace the batteries, and that makes me SO happy!